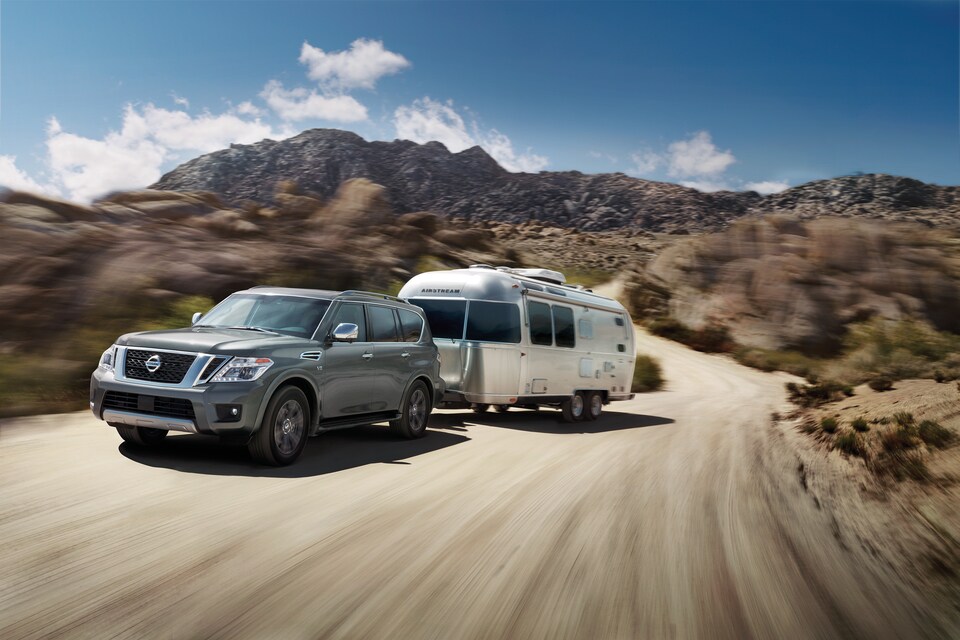 ​If you value space and capability in your vehicle, our Nissan lineup offers a diverse selection of SUVs and crossovers in a variety of shapes and sizes so you can take advantage of the features that make the most sense for your individual lifestyle. From compact crossovers designed to help you navigate busy city streets to full-size SUVs packed with family-friendly features, we have a wide array of stunning vehicles to choose from.
Nissan Juke: Small and heavily customizable, the Juke offers plenty of space and a sporty ride, proving that big things really can come in little packages.
Nissan Rogue: Versatile, capable, roomy, efficient, and full of high-quality materials, the Rogue is a compact SUV that is sure to check off boxes you didn't even realize you had.
Nissan Rogue Sport: A sportier, fun-sized version of the Rogue, the Rogue Sport is an affordable option for drivers who want Rogue capability and features in a more compact form.
Nissan Murano: With a premium feel and elegant look, this sharp-dressed SUV offers a smooth ride, responsive handling, potent available engines, and ample room to add an element of sophistication to any adventure.
Nissan Pathfinder: Plenty of seating for passengers, an easily-reconfigured interior, a wealth of tech, and a potential towing capacity of up to 6,000 pounds, the Pathfinder is a do-it-all sort of SUV that's perfect for family outings.
Nissan Armada: With stunning towing capacity, seating for up to eight, and a wide variety of technology options to keep devices charged and passengers safe and entertained, the aptly named Armada is a force to be reckoned with.
Learn more about these incredible Nissan models and more at our dealership today!